~ Rhimani ~
African Accessories,
supporting African Animals

Handmade, Sustainable, African Accessories

~ Rhimani donates towards African Conservation ~
~ Each month is a different charity ~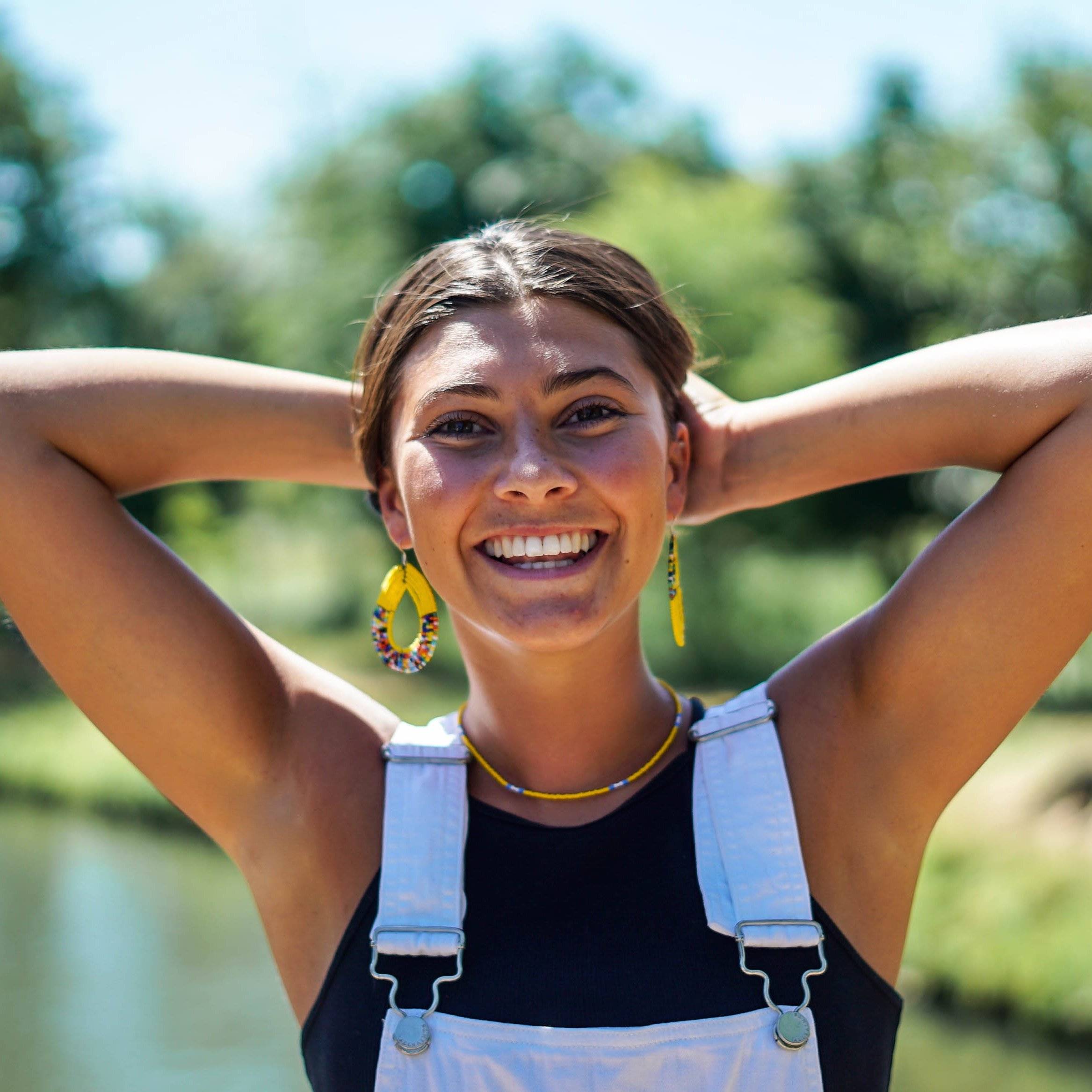 The Kifaru (Rhino) &
The Tembo (Elephant)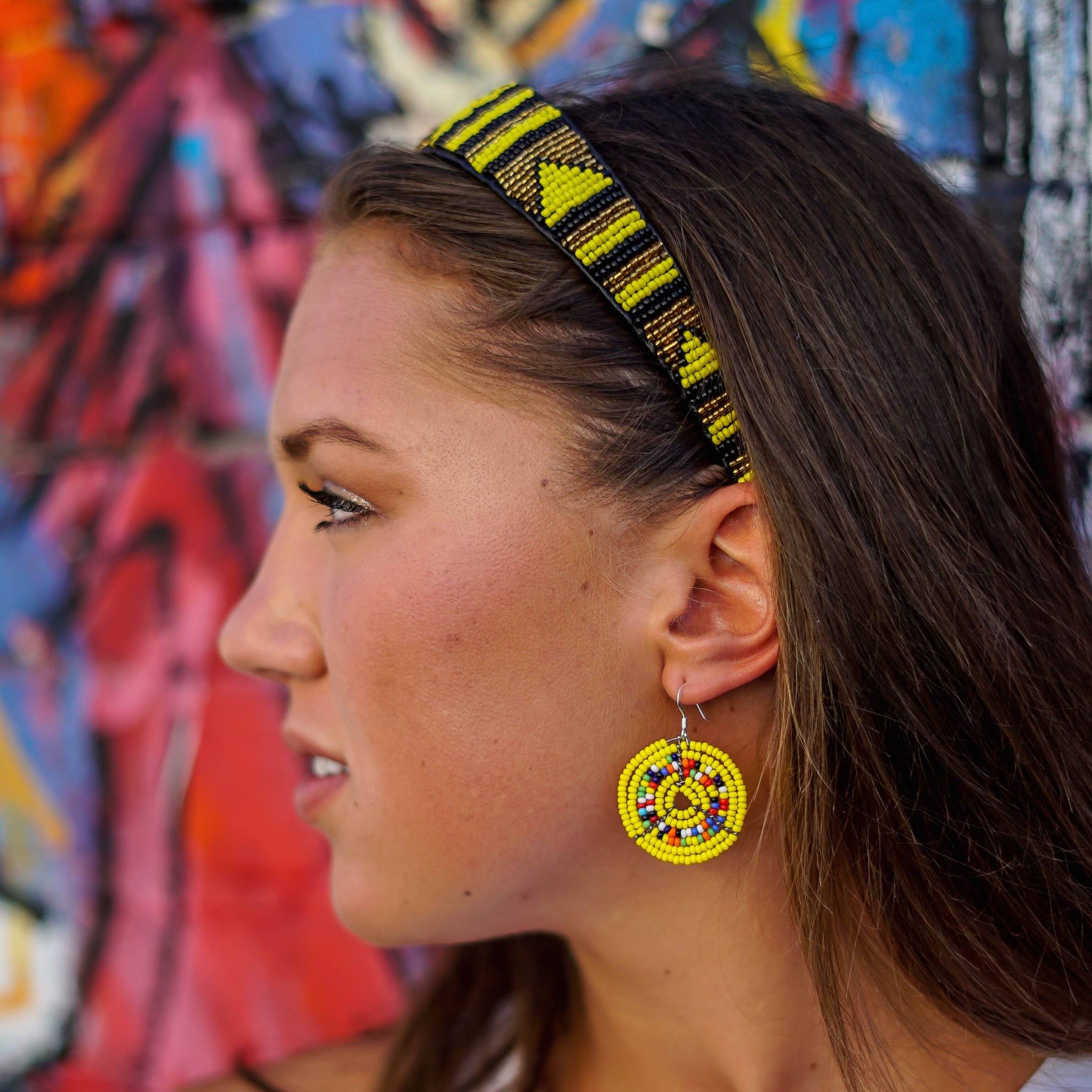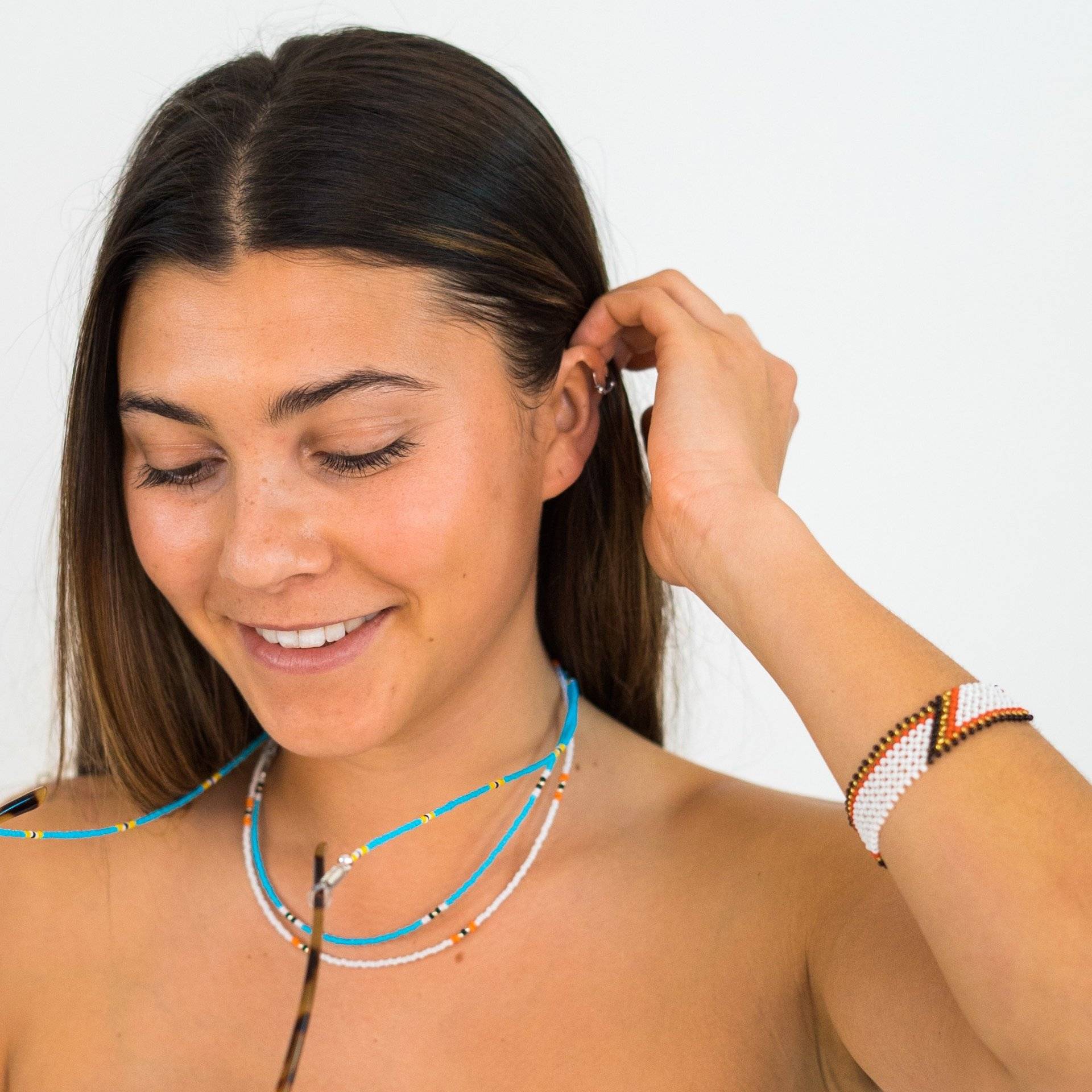 - Handmade in Nariobi -
- 10% of profits donated to a different African charity each month -
- Glass seed beads -
- 925 sterling silver -
Straight after Izzy's first ever safari, during her 5 month placement in Kenya, she realised how much she wanted to support African conservation. She decided to run the London marathon for 'Save The Rhino' and raise the £2,000 target required for a charity entry.
After leaving Nairobi Izzy came home with loads of accessories from the markets to sell in order to hit her fundraising target. After selling through everything within a few months she realised she needed more.
After a bit of research Izzy was put in contact with the lovely Anne and exchanged lots of chat on WhatsApp about different designs. She placed her initial order of handmade accessories made by Anne to be shipped to the UK. Anne did not disappoint, she is the rock and total soul behind Rhimani.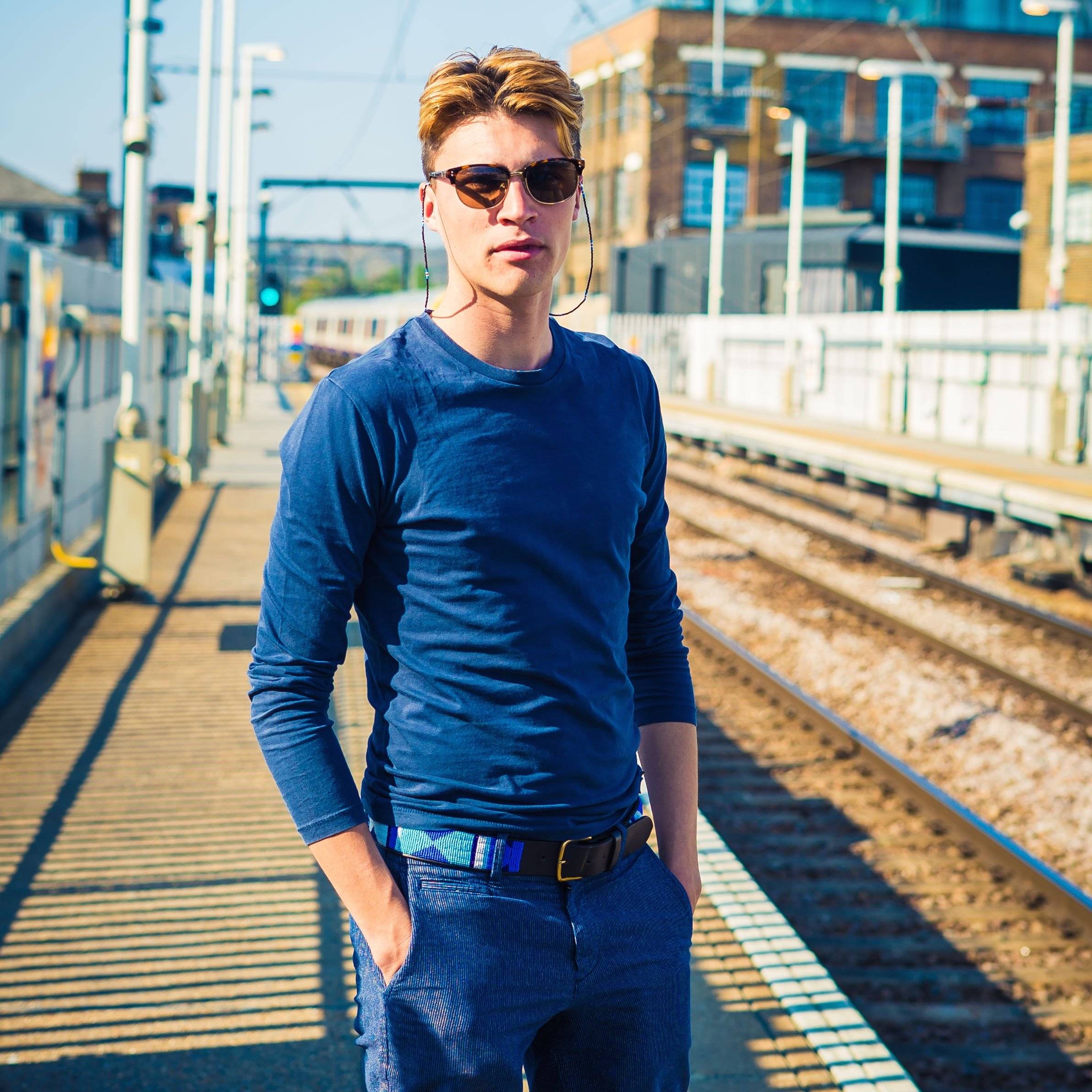 'Nyati' belts are named after the Swahili translation for the 'Buffalo'! These belts are incredibly special to Rhimani. They are all hand crafted in Nairobi, each belt taking two whole days to create.

Izzy completed the marathon having raised £2,100 for 'Save The Rhino' but she didn't want to stop there and set upon filling out her range. We are proud to be one of the only resellers of Rhimani and to help support this amazing cause. All the items available on Fourstate are handmade in Kenya by Anne and her team. For every purchase of a Rhimani accessory they still donate 10% of their profits to their charity of the month, as well as the FourState points you also earn doubling the impact!
Charity of the month - August
EXTINCTION REBELLION

have three objectives; 1) the government must declare a climate "emergency", 2) the UK must legally commit to reducing carbon emissions to net zero by 2025 and 3) a citizens' assembly must be formed to "oversee the changes". Well, in May 2019, we saw the UK government declare a climate emergency. Their first objective has happened. The impact Extinction Rebellion have right now is incredible, it's a pleasure to be able to support them this month.
"The coolest jewellery, and supporting such an important cause!"
"Beautiful jewellery! Amazing quality and you'll constantly be complimented if you wear any of the products xx"
"Rhimani is amazing! Every item is beautifully hand made and it could not be for a better cause"
"Such amazing products and for really reasonable prices. Would highly recommend"

"Beautifully crafted handmade jewellery with an outstanding ethical approach and commitment to charity and sustainability."
"Cracking biz, loving the jewels!"