- Registered B Corp -
- 12 Oz cups made in the UK to reduce footprint -
- Packaged in FSC certified paper made in the UK -
- Fully solar powered office by the end of 2019 -
- Proud member of 1% for the planet -
Our purpose has defined our business since the first KeepCup was sold, and we continue to be challenged as the world around us changes. We cannot purchase our way to a sustainable future, but we believe in having few, high quality things and using them well. Fewer. Better.
We've been a B Corporation since 2014, and are one of the founding B Corps in Australia. Being part of this community inspires us to pursue better ways to manufacture, reduce our impact on the environment and make sure our products are fit for purpose. B Corps measure and help businesses improve performance beyond profit, with a focus on transparency, environmental impact, community and employee wellbeing.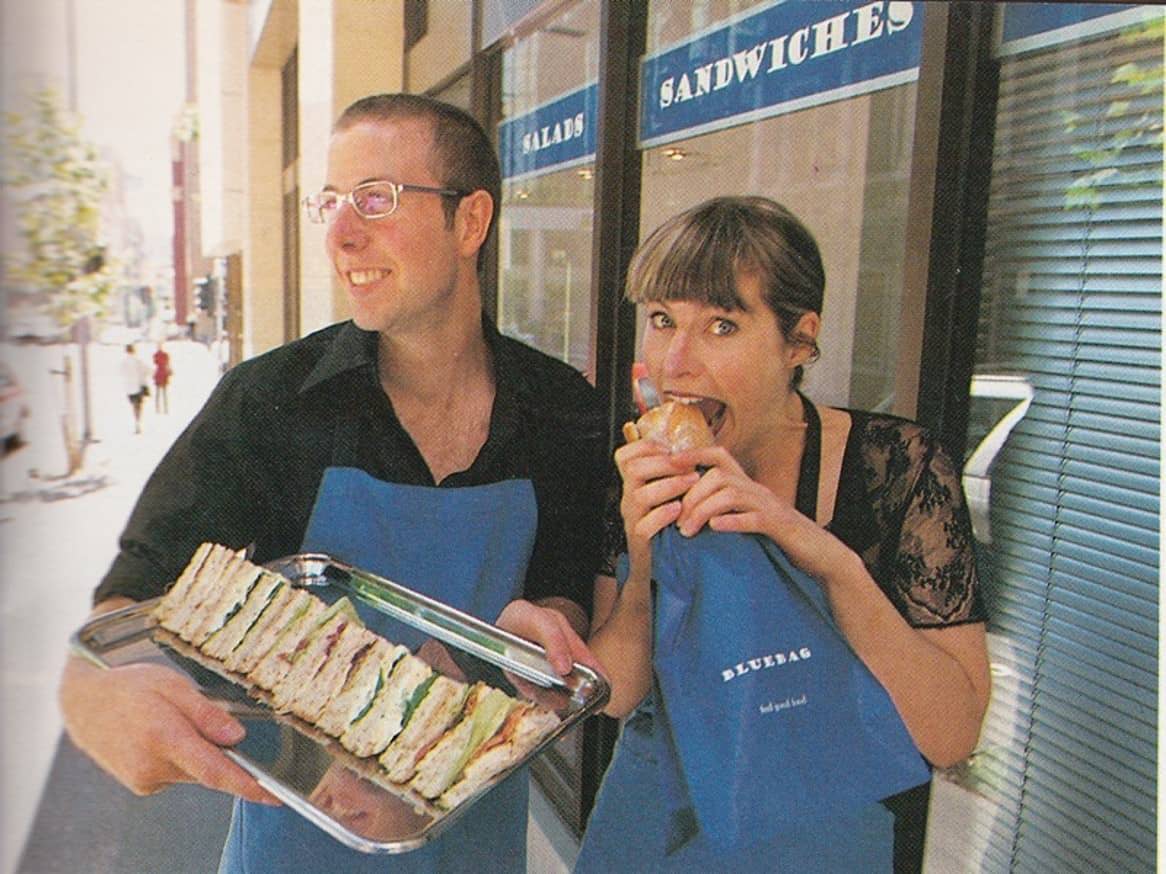 Never doubt that a small group of thoughtful, committed citizens can change the world; indeed, it's the only thing that ever has.

- Margaret Mead -

When Jamie and Abigail Forsyth started a café business in Melbourne in 1998, disposable cups were entering the public landscape; the signifier of a busy professional life and a vibrant independent coffee scene. As the business grew, so did their concerns about the volume of packaging being consumed, particularly disposable cups; lined with polyethylene, they were non-recyclable.
In 2007, following unsuccessful trials of existing reusable cups, they decided to design and make their own – a barista standard reusable cup for people to enjoy better coffee on the go. They took a huge gamble that usability, sustainable manufacturing practice and design aesthetics could drive behaviour change and make a difference to how people think about convenience culture.

We commissioned Edge Environmental to assess the environmental footprint of our products against single and multi-use alternatives. The study employed Life Cycle Assessment (LCA) methodology ISO 14040:2006, and was peer reviewed by Eunomia UK in July 2018. The study was conducted to identify hot spots in our supply chain and to dispel some of the greenwash around materials and end of life solutions.
The biggest reminder for us, is that use is our most powerful opportunity for advocacy and positive change – it's not enough to sell a product, we need to try and ensure each product is used and reused. It's all about use. The best reusable is the one you use.
"Definitely the best - light, doesn't affect the taste, beautiful combination of colours, practical, resistant and more"
"I absolutely love my Keep Cup as it's quite literally changed my life as it's made me a more conscious and kind coffee drinker which is just amazing."
"Love it-stylish, easy to clean, robust and I like the size and shape of the lid"
"My new Keep Cup arrived this morning and I had my first coffee in it. I love it!"

"Beautifully crafted handmade jewellery with an outstanding ethical approach and commitment to charity and sustainability."
"I have been using a Keep Cup for a year now and just love it. Much better than some of the other ones that spill no matter how much they say they don't."